Administration Team

Head: Prof. Jingshan Li
Council Chair: Prof. Zhizhong Li
Associate Head: Prof. Lei Zhao (Education)
Associate Head: Assoc. Prof. Lefei Li (Research)
Associate Head: Prof. Zhizhong Li (Human Resource)
Academic Committee
The Academic Committee is responsible for the undergraduate and graduate education. It is also responsible for promoting and hiring faculty.
Committee members: Prof. Xiaobo Zhao (Chair), Prof. Li Zheng, Prof. Pei-luen Patrick Rau, Prof. Zhizhong Li, Prof. Wei Zhang, Prof. Simin Huang, Prof. Kaibo Wang, Prof. Yan-fu Li, Prof. Changxu Wu, Prof. Jingshan Li.
Degree Committee Members
The department representatives take part in the Degree Committee of the School of Mechanical Engineering. The objective of this committee is to ensure that all procedures are followed for awarding Master and PhD Degrees.
Our representatives: Prof. Xiaobo Zhao & Pei-luen Patrick Rau
Student Advisory Board
The role of this board is similar to that of Dean of Students.
Director: Assoc. Prof. Fang He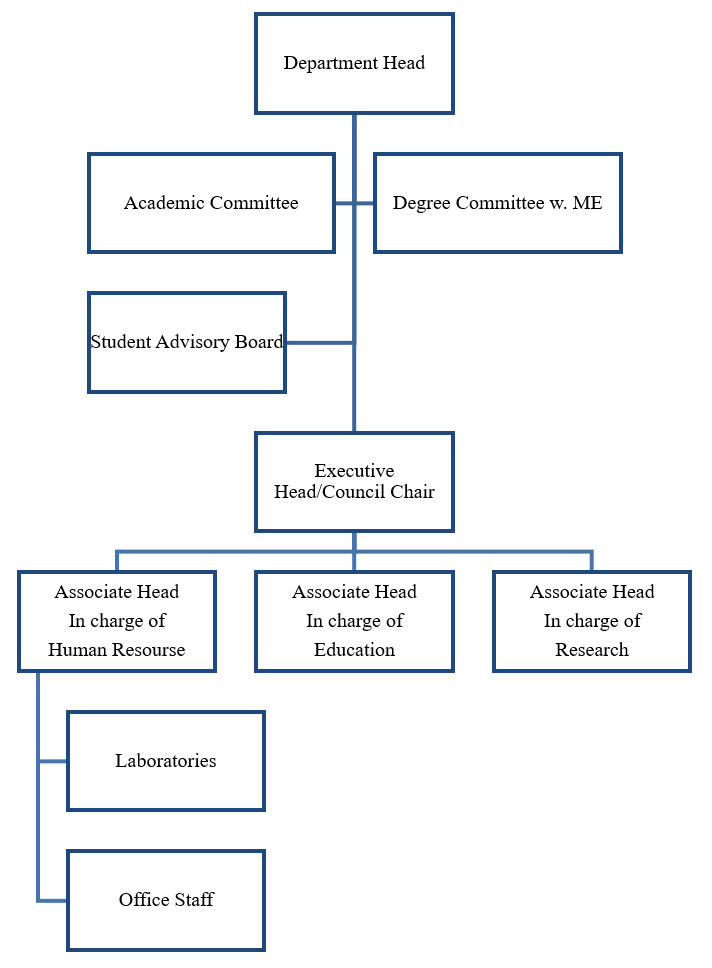 Departmental Organization Chart